1913 Art Deco Pottery / porcelain Vase Signed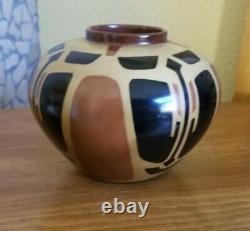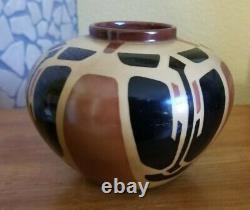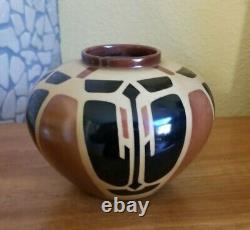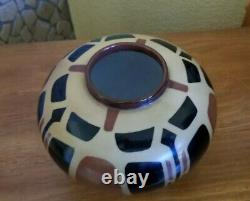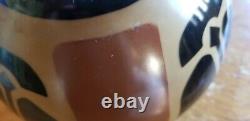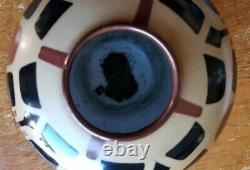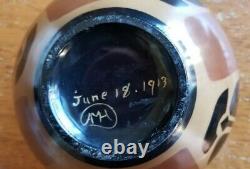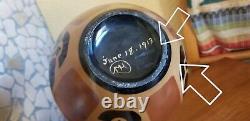 This piece has been a mystery for some time. I found this little beauty in a small thrift shop in AZ, and it was covered in an oily dirt, but I loved the design under all that dirt, so I brought it home and gently cleaned the outside of it. I could not clean the inside of it. The opening is too small for me to get to it, and it has some of the gooey green stuff inside that you sometimes see inside some older pots. It also still has quite a bit of dirt inside.
I have included a pic in the gallery above to show it. The pot still has some small sticky dirt spots here and there. I did not want to scrub it, preferred to live with it as is. There is a very small glob of material on the bottom rim edge, and sticker reside from the price tag on the bottom.
Both of these areas are shown with arrows in the last pic in the gallery above. There are no chips or cracks, but there are some minor scratches here and there. The painting on this appears to have been stenciled, the paint is very smooth to the touch, not raised. It is signed AMH June 18, 1913. It is approx 4.5" tall and 6" wide.
If you need more photos, feel free to message me.