Antique Volkstedt Porcelain Art Deco German Lady Woman Dancer Figurine Figure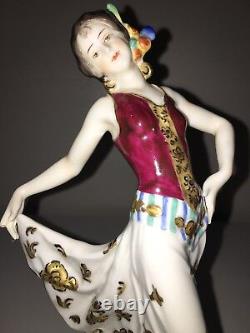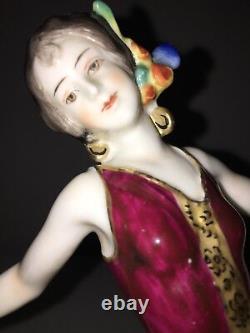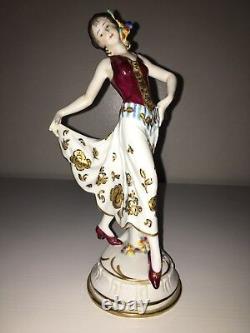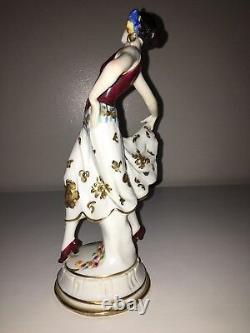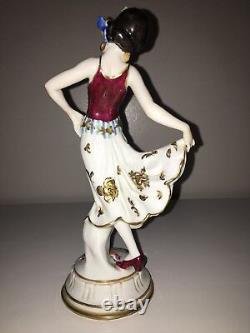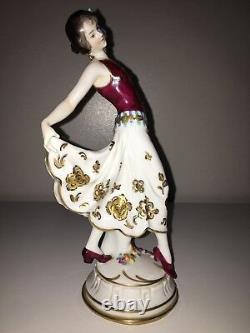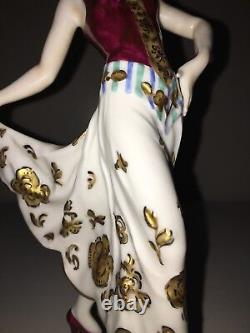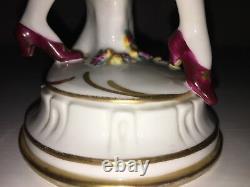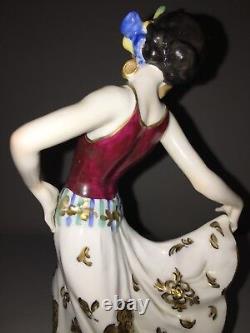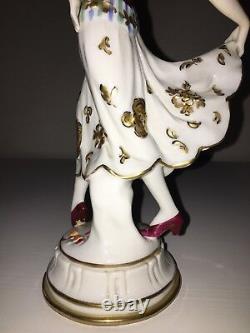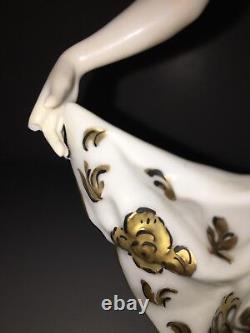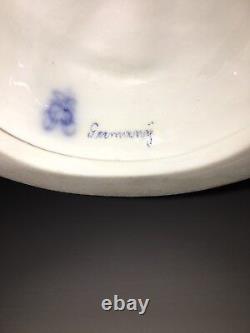 Offering an exquisite Art Deco figurine of a gorgeous dancer. She has an especially beautiful youthful face, gorgeous coloring and such vivacious movement!
I love her black hair and brown eyes, her coquette slight smile, and the abundance of the floral details throughout! A top quality, true Art Deco period piece made by Volkstedt of Germany.
Condition is good; the only mar to mention is that her right hand index finger has been broken off--definitely worth restoring. The piece is 9.5 inches tall. An elegant, high end Art Deco piece that will grace any collection!