Art deco porcelain figurine Italian ceramic Commedia dell'arte figure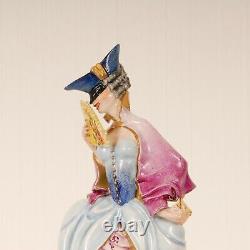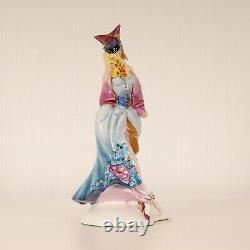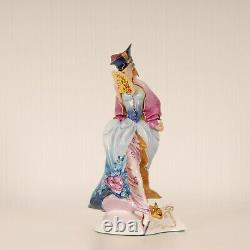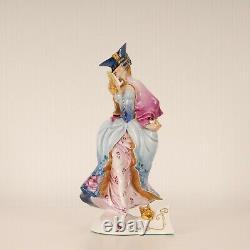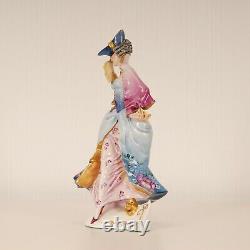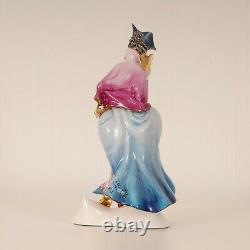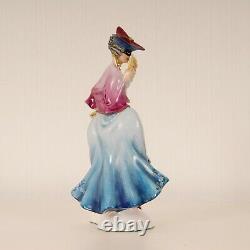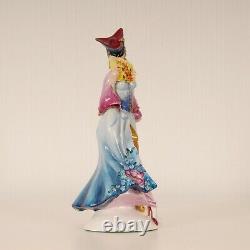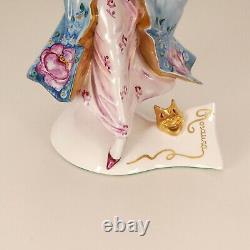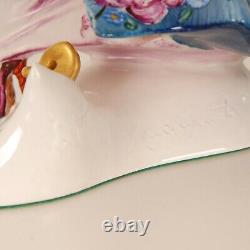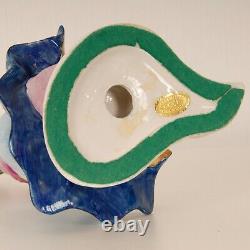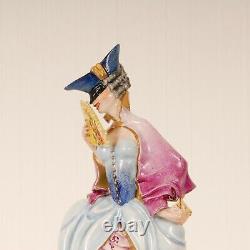 Depicting Commedia Dell'arte figure Venice Carnaval. Her pink dress is heighten with gold and embellished with hand painted flowers in bright colours. In her hand a fan. Height 11 inches - 28cm. Width 5.1 inches - 13cm.
Depth 5.1 inches - 13cm.