BEAUTIFUL REPRODUCTION VASE/Art Deco/ Brass/Porcelain /Fairy/Dragonfly/Frog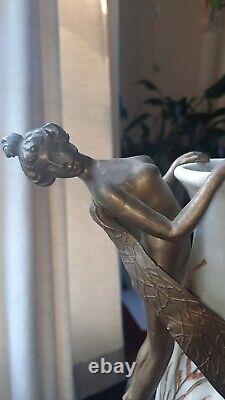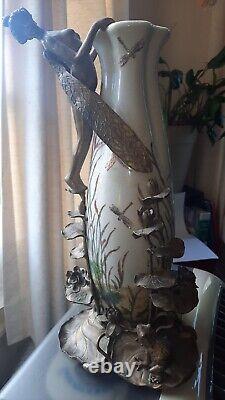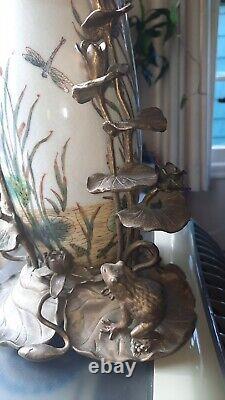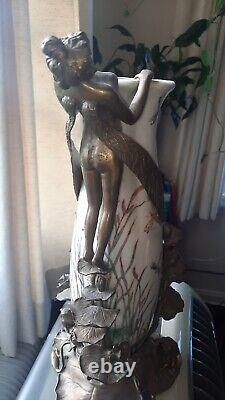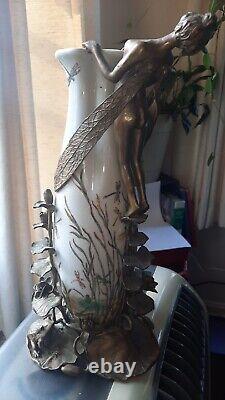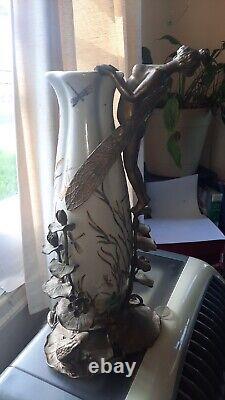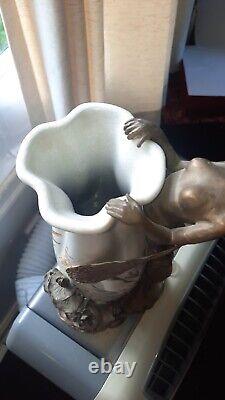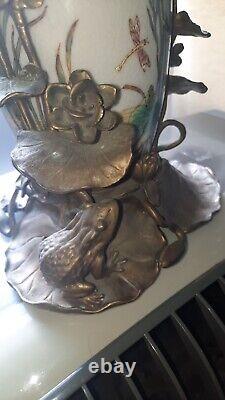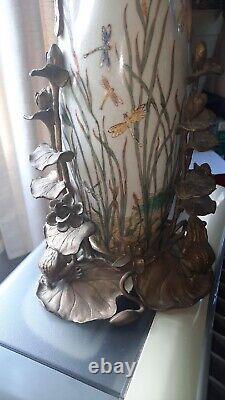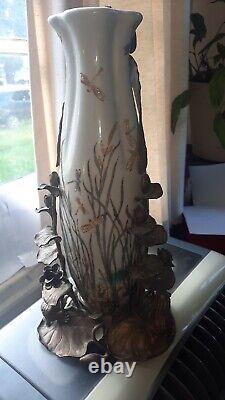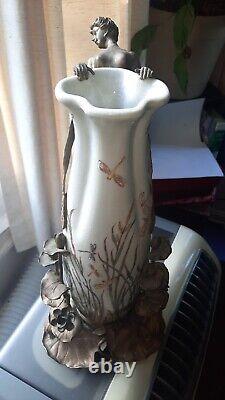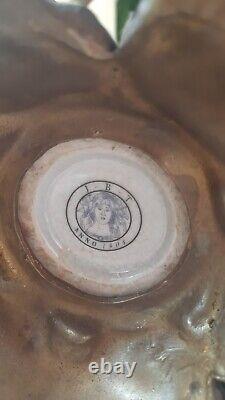 This exquisite vase is a must-have for collectors and enthusiasts alike. With its beautiful floral pattern and Art Deco style, it is sure to add a touch of elegance to any room. Made of high-quality brass and porcelain, this large vase is perfect for all occasions and is signed by the renowned J-B-T brand. Featuring a whimsical fairy, dragonfly, and frog design, this stunning piece is a perfect addition to any fantasy or fairy tale-themed collection.
Measuring 14 inches in height, this textured vase is a reproduction from the Edwardian era and is sure to impress. It is ideal for adults who appreciate fine art and collectibles.