MZ Austria Porcelain Art Deco Era SET Demitasse x4, Saucer x5, Chocolate Pot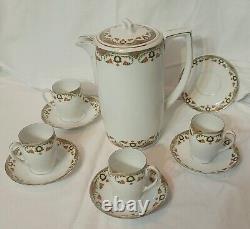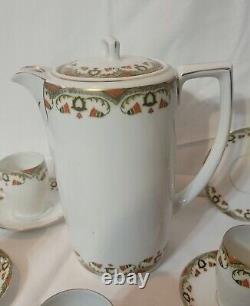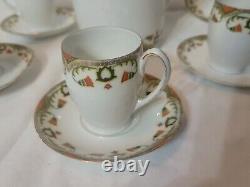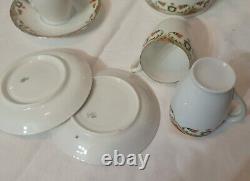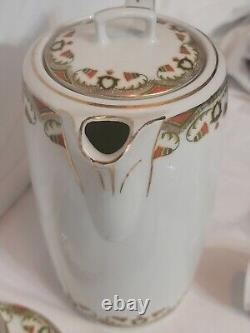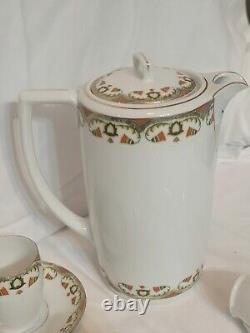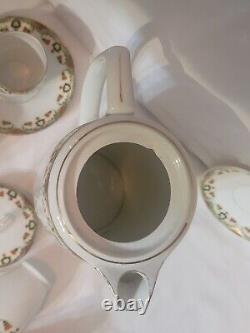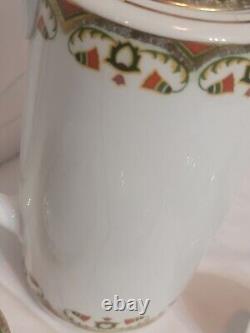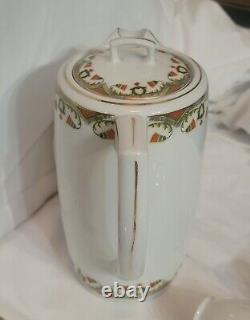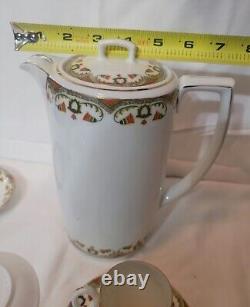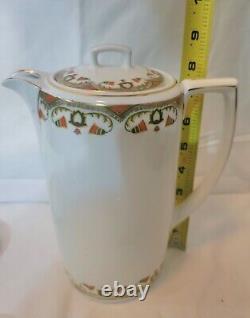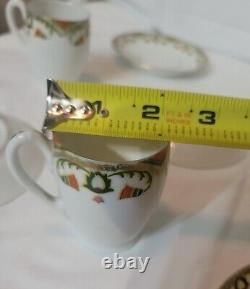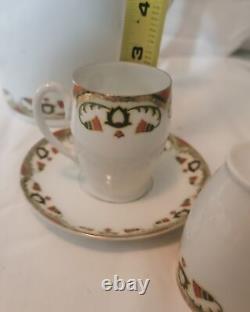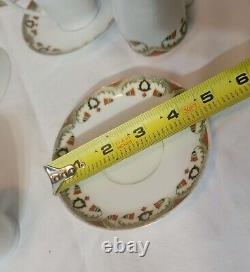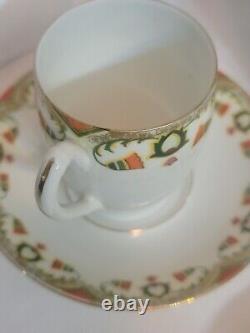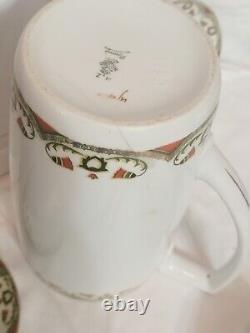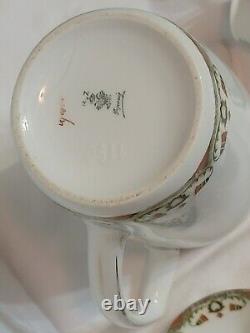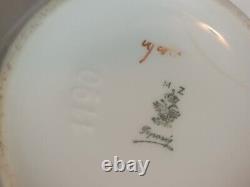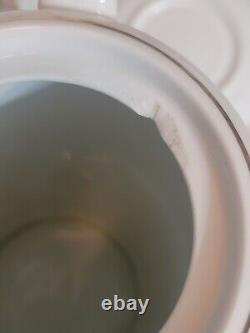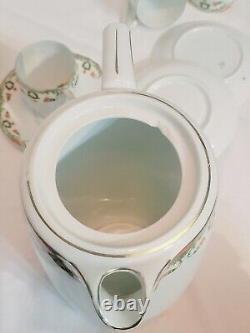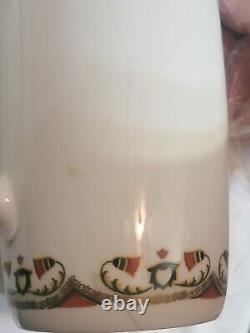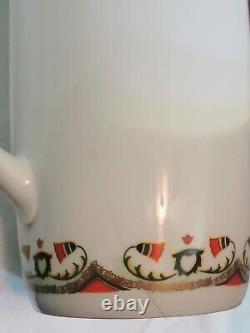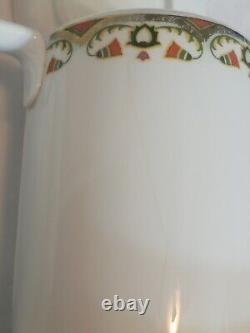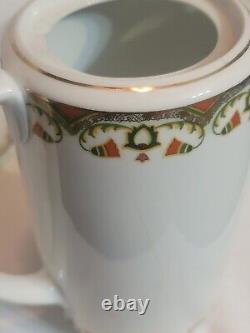 MZ Austria Porcelain Art Deco Era Demitasse, Saucer, Chocolate/Coffee Pot SET. Damage is shown up close in the last 6 pictures. Vintage demitasse is marked "MZ AUSTRIA DEPOSEY" and partial unknown marking in red-orange. Excised on bottom is'1190'.
The main accent colors are red and a coral type orange-red. Most pieces are in excellent clean condition - no chips, cracks or stains however the coffee pot does have a long hairline crack and a small chip on inner side of rim, all as pictured. The pot does not appear to be cracking further or coming apart by any means, it seems very sturdy as-is.
It is unknown if it has already been repaired at all. For pieces of this vintage, they are in good condition. Please note there is some gold loss around the pieces, as to be expected. The Stara Role (Altrohlau) pottery works were established in 1810 by Benedict Haßlacher.
The manufacture was bought by Augustin Novotny in 1824. Under his management employment rose to 100 workers. He also established three warehouses in Prague, Vienna and Pest. In 1836 Novotny started manufacturing porcelain.
The factory production was constantly rising. In 1870 it employed 800 workers. The manufacture was biught by Augustin Novotny in 1824.
The company exported products to North and South Americas and the Dutch colonies. In 1909 the firm was bought by C. Hutschenreuther and since then was used a MZ Altrolau mark. The Altrohlau Porcelain Factories operated till 1945, when it was nationalized. The company still operates in the Czech Republic under the name Starorolsky Porcelan Moritz Zdekauer in the town Stara Role near Karlovy Vary.