S. T. Dupont Art Deco Ashtray PORCELAIN 006409 6409 GREAT GATSBY Gold & Black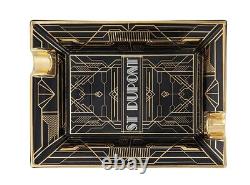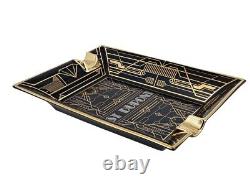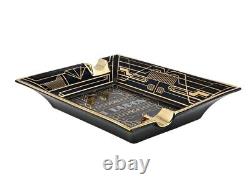 Dupont rounds out its Cigar range with a new collection of large decorative ashtrays. Each ashtray measures 8 2/3 inches x 6 2/3 x 1 1/2 and is made of white porcelain.
Chromolithography is used to apply the various designs and two gold cigar holders are hand painted with gold accents.