USSR Porcelain Figurine Young Sailor Photographer Miniature Decorative ZHK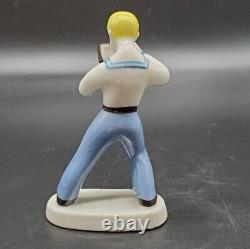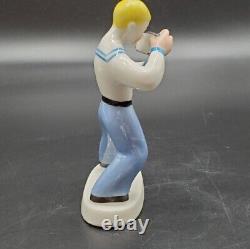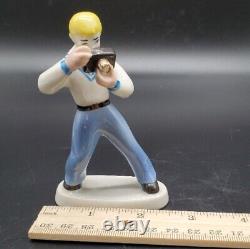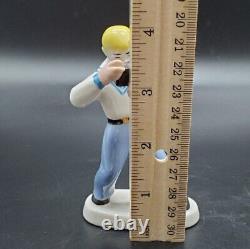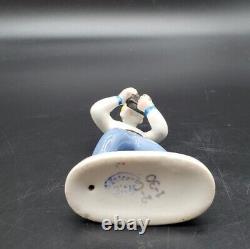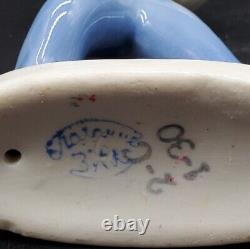 This vintage porcelain figurine from ZHK features a young sailor in an Art Deco style. Handmade and hand-painted, this miniature decorative item is perfect for collectors and enthusiasts. The figurine depicts a sailor holding a camera, making it an excellent addition to any room or collection.
The multicolor glazed finish adds character to the piece, while the small size makes it suitable for any occasion or room. This original figurine from the 1950s is unboxed and weighs 5 oz. It is a one-of-a-kind collectible that captures the essence of vintage art and design.